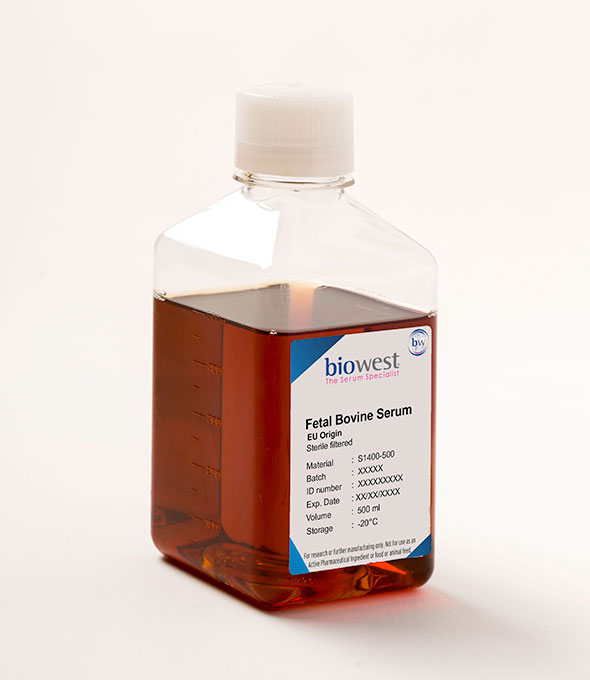 Fetal bovine serum (FBS) is used as a supplement for in vitro cell culture of eukaryotic cells.
This product is used in academic, industrial, and government research in the areas of cell biology, virology, proteomics, genomics, immunology, drug discovery, and toxicology.
It is the ideal product for both scientists and biopharmaceutical companies working in these areas.
Our supplier for this product is Biowest, a European leader in the collection and processing of animal sera, which has a wide range of sera and cell culture media, and is committed to the highest quality standards.
EU Origin
High quality, rigorously tested whey
Total traceability and security
Naturally lower IgG level
Product code: S1400-100 / S1400-500
Sterility: Sterile filtered
Status: Frozen
Storage: -20°C
Shelf life: 60 months
Shipping conditions: -20°C or dry ice
Unit size: 100ml / 500ml